Pitch Bearing Of Wind Turbine Generator
Pitch Bearing Of Wind Turbine Generator
LYHGB

LUOYANG

45 DAYS

1000PCS/ MONTH
The material pitch bearing rings is 42CrMo, the heat treatment adopts the overall quenching and tempering treatment, and the surface of the raceway is quenched. The force of pitch bearings is complex, and the impact and vibration are relatively large. Therefore, the bearing is required to withstand both impact and large load. The life of the wind turbine main engine is required to be 20 years, and the cost of bearing installation is relatively large, so the life of the yaw and pitch bearings is required to reach 20 years. The hardness of the bearing ring base is 240-280HB, which can withstand impact without plastic deformation. At the same time, the surface quenching hardness of the raceway reaches 55-62HRC, which can increase the contact fatigue life and ensure the service life of the bearing.
Pitch Bearing Of Wind Turbine Generator
The pitch bearing is one of the key components of wind turbines. Through the rotary movement, the pitch adjustment bearing acts to continuously adjust the pitch angle to the wind speed, so as to control the power output of the wind turbine.
Due to our expertise in supplying bearing solutions for wind turbines, we are able to offer slewing bearings with a high level of reliability and corrosion resistance. This wind turbine bearing features higher leak tightness and a longer lifespan than conventional products, as it is designed to be less sensible against deformations of the adjacent structure.
According to clients' demands, our range of wind turbine blade bearing is available as internal geared, external geared, or no gear types. Other types of wind turbine bearings such as yaw bearing and main shaft bearing are also available. If there are other special requirements, please contact us.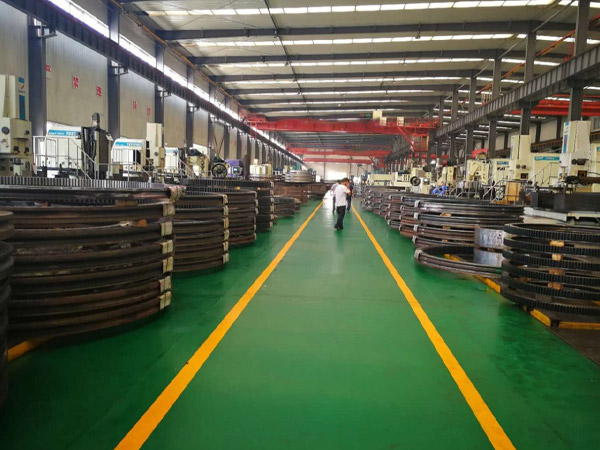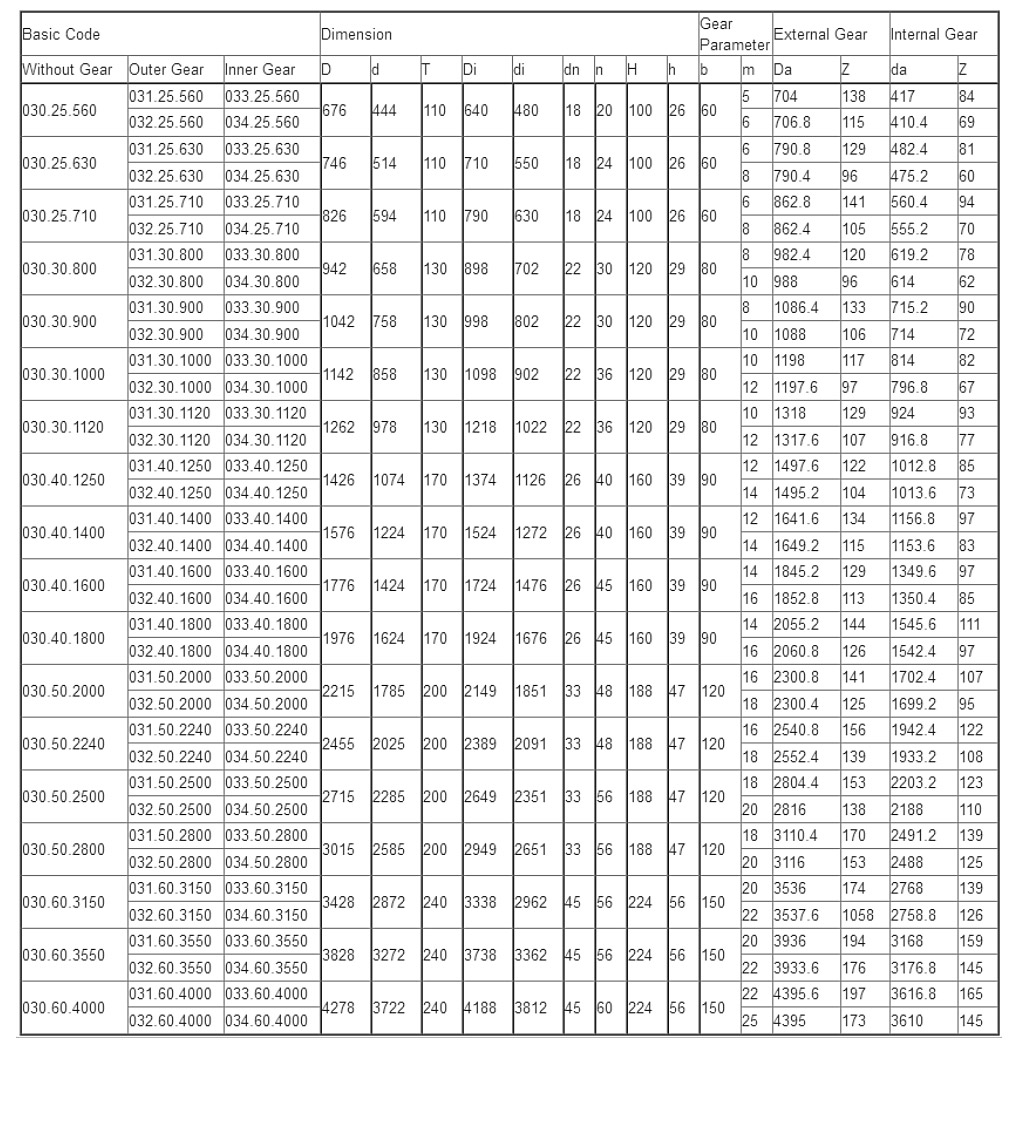 What makes pitch bearings unique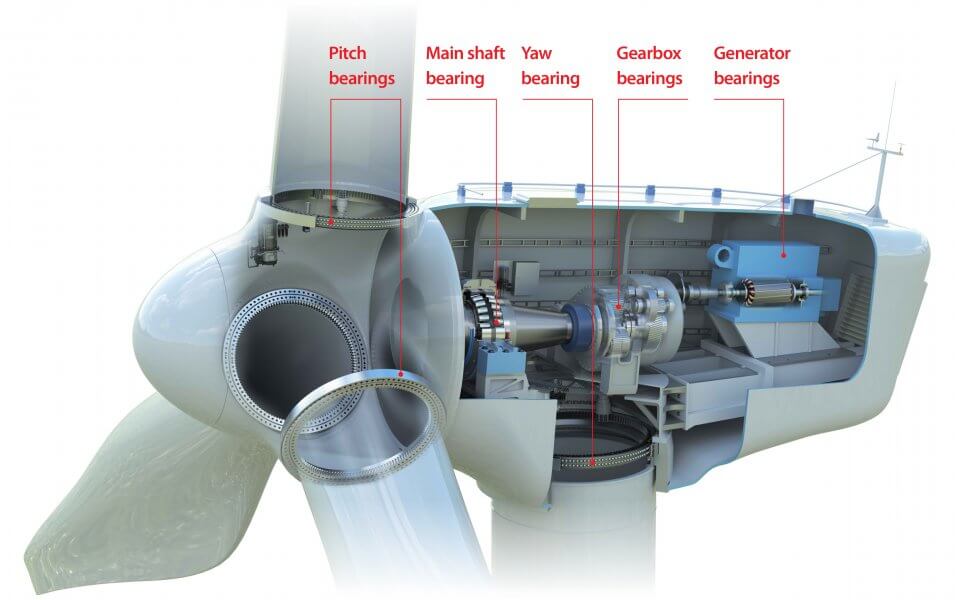 Slewing ring bearings connect the rotor hub (spinner) with the blade so it can be adjusted to the optimal angle for wind conditions. The blade is typically rotated by an internal/external spur gear or hydraulic actuator.