Research and Development
Enterprise innovation is an important part of enterprise management. It is the key factor that determines the company's development direction, development scale and development speed. Based on our good intention to be an outstanding enterprise worldwide, we focus on innovation of slewing bearing and apply scientific research results to the production system of slewing bearings. Through years of independent research and development, upgrading and industrialization development, the company has formed strong competitive advantages and sustainable development capabilities in terms of technology accumulation, professional teams, and overall solutions.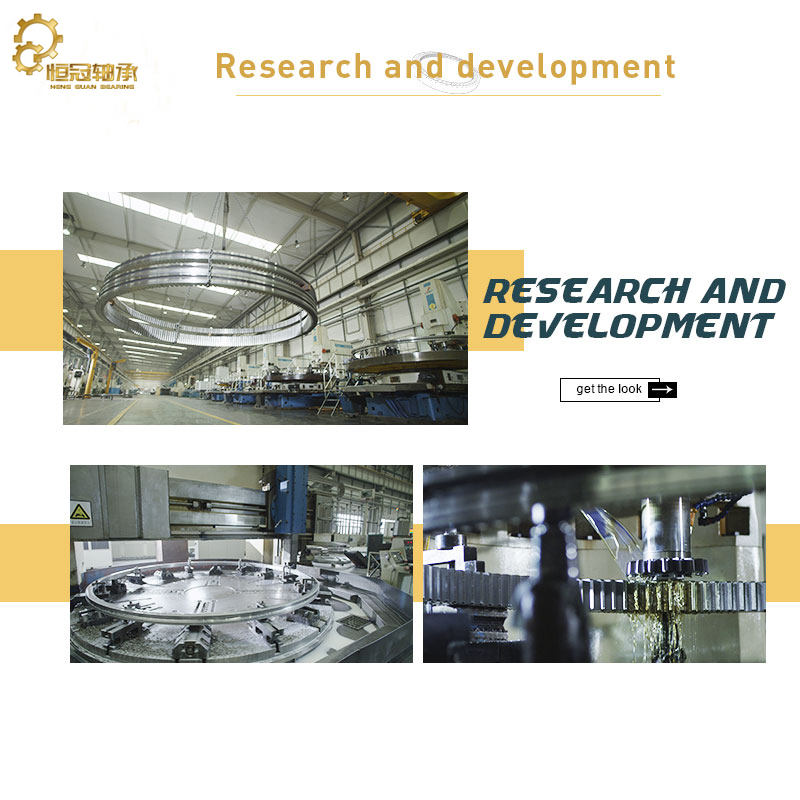 The slewing bearing products manufactured by our company have the characteristics of complete variety, high precision and strong durability, and can be used in many industries and various working conditions. With the development of construction machinery, new requirements for slewing bearings is occurred constantly. The individualized development of construction machinery requires the corresponding individualized development of slewing bearings to meet the needs of construction machinery. It is also the driving force and necessity for the personalized development of slewing bearings. We will be insisting on the strategy of sustainable development and always adhere to the concept of integrity, innovation, high technology and high-quality service to be your excellent slewing bearing solution provider and expert.