Common parts for amusement equipment: slewing bearings and bearings
18-09-2023
Common parts for amusement equipment: slewing bearings and bearings
Slewing bearings are used in amusement equipment such as Ferris wheels, large pendulums, and swinging flying chairs. Broadly speaking, a slewing bearing is a large bearing that can withstand comprehensive loads and can withstand large axial, radial loads and overturning moments at the same time. The slewing bearing generally has mounting holes, internal gears or external gears, lubricating oil holes and sealing devices, thus enabling the host to be compact in design, easy to guide and easy to maintain.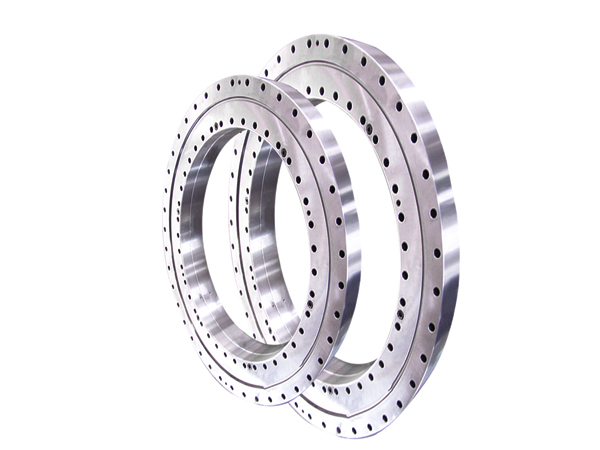 Slewing bearings, like ordinary bearings, have rolling elements and rolling rings with raceways. However, the main differences between slewing bearings and ordinary bearings are as follows:
1.Size
The slewing bearing can be called a "big bearing". The size of the slewing bearing is large. Its diameter is usually 0.4~10 m, and can even reach 40 m. Ordinary bearings are relatively small.
2. Bearing aspect
Slewing bearings generally have to bear loads from several aspects, not only axial force and radial force, but also large overturning moments. Therefore, a set of slewing bearings often functions as several sets of ordinary rolling bearings.
Bearings have different forces, so different types of bearings need to be selected. Only classified according to the external load that the bearing is used to bear, rolling bearings can be broadly divided into "radial bearings", "thrust bearings" and "radial thrust bearings".
Radial bearings: mainly bear radial load. Such as: aligning ball bearings, spherical roller bearings, deep groove ball bearings
Thrust bearing: can only bear axial load. Such as: thrust ball bearings, two-way thrust ball bearings, radial thrust bearings:
Bears radial load and axial load at the same time. Such as: angular contact ball bearings, thrust spherical roller bearings, tapered roller bearings.
3. Speed
The operating speed of the slewing bearing is very low, usually below 10 rpm. In addition, in most cases, the slewing bearing does not rotate continuously, but only rotates back and forth within a certain angle, which is equivalent to the so-called "swing bearing".
4. Materials
Generally, the rolling elements of the slewing bearing are made of integrally hardened carbon-chromium bearing steel. The material of the slewing bearing ring is 50Mn or 42CrMo. The material of the bearing is: ordinary bearing steel AISI52100 (GCr15), stainless steel AISI440 (9Cr18). There are great differences between slewing bearings and rolling bearings in terms of manufacturing processes, materials and heat treatment.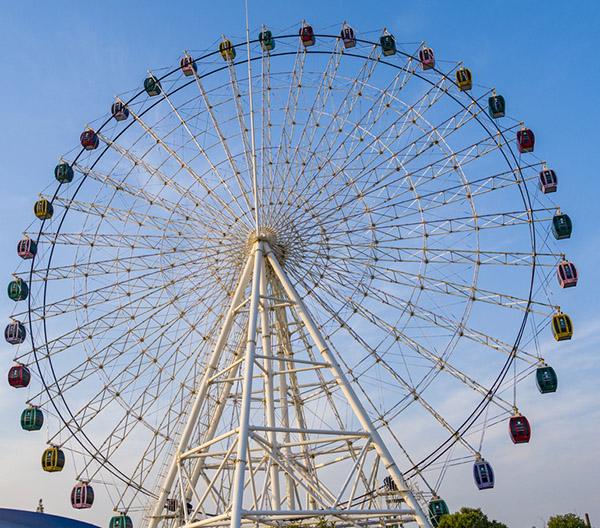 5.Structural aspects
Usually, the slewing bearing has a ring gear for rotational driving. The ring gear has bolt mounting holes (this is also the main feature that distinguishes the slewing bearing from the bearing), and a dust-proof sealing device.
Rolling bearings are usually divided into the following components: an inner ring, an outer ring, balls or rollers as rolling elements, a cage, sealing structure, etc.
6. Installation methods
The size of the slewing bearing is very large. It is not installed on the relevant spindle in the normal way of ordinary bearings, and the outer ring is installed in the bearing box. Instead, screws (or bolts, all high-strength bolts) are used to fasten it on the bearing box. On the upper and lower supports.
7. Service life
The service life of the slewing bearing is related to the environment, load, speed, lubrication, accuracy of the frame, and the quality of maintenance. Under normal use conditions, the rated service life of the slewing bearing is between 60,000 hours and 100,000 hours. Even if it runs every day, if it runs non-stop for 10 hours a day, the slewing bearing can usually be used for 10,000 days, which is equivalent to a life of 30 years. The slewing bearing focuses on daily maintenance. If it is well maintained, it can basically be done. If the equipment is broken, the slewing bearing will not be broken.
The bearing life needs to be calculated based on load and speed. On amusement equipment with high speed and large load, such as the running wheels of roller coasters, the running wheel bearings usually need to be replaced once a year.